The title refers to the song from the fantastic show The Golden Girls. It is currently in re-runs here in the UK. I thought this title was apt as this week's posts were about friendships and community in the online and offline world.
Check out the video at the end of this post to hear the opening titles. It is great.
What I Got Done
I have been thinking about the 90 day product creation challenge, which starts in a few days time. I still have no idea what my product is going to be. Well I have a couple of thoughts but I don't know if they are suitable. Oh well, back to the drawing board for me.
In the mean time, this is what I got up to over the last few days.
This Week's Accomplishments
I recorded and uploaded this week's video
I published 3 posts for this blog
I started a thread on The Warrior Forum
I edited a new PLR pack
I Recorded and Uploaded This Week's Video
Here I am, with a quick round up of what's been going on in my world. A special shout out to Lisa Stoops. She is creating a brand new subscriber list. Head on over to her site if you want to follow her journey and pick up some hints and tips. Good luck Lisa.
Here's the video – enjoy
I Published 3 Posts for This Blog

This week's posts were people related and were prompted by my interaction with the online and offline community. The first post came about through a conversation I had with my dearest friends.
Some great feedback has been left in the comments section, so make sure to check out that post.
The second post was prompted by Tamsin from Inspirational Results. This was a fun post to write and I have paid it forward.
Here are a links to this week's posts:
The post you are reading now
I Started a Thread in The Warrior Forum
I thought it would be interesting to find out what people from the Warrior Forum community thought about the question I posed in my blog post about how much you share with your offline friends. It was a little nerve-wracking adding the question as you never know what type of reaction you will get from people.
I am glad that I did it. This is excellent practice for getting involved within a community forum and getting to know other members. I hope it will help others see that you can just jump in and start a thread the topic of your choice.
Here's the link – join the conversation:
How Much Do Your Real World Friends Know About Your Online World
I Edited a New PLR Pack

I have finally got a new PLR pack for my website The PLR Boutique. I just need to format it, add it to the website and send out an email to my list. I hope to get this done in the next couple of days.
If you need PLR, simply CLICK HERE to subscribe to my list and let me know what topic you need for your articles.
In Closing
Friendships are one of the things that truly make the world a better place and I am really grateful for the great friends I have offline.
I am also loving the new friends that I am making by being on the interwebs. I want to thank you for visiting my online home here and for participating by leaving comments and feedback.
In the spirit of great friendship, here is that clip from The Golden Girls. Ah, it brings back so many happy memories. These were the ladies to watch before Sex and the City came on the scene. Enjoy.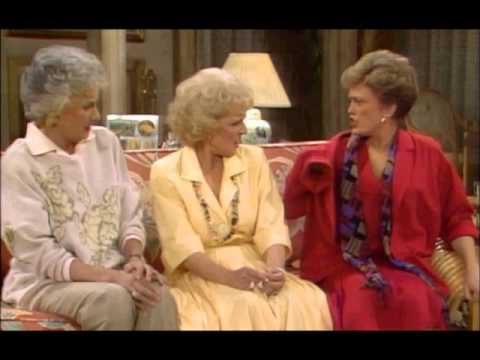 Have Your Say: What has been the highlight of your week? I would love you to share your achievements in the comments section below.

More Posts of Interest :